How Long Has Your Auto Repair Shop Been in Business in Reno Nevada?
When your vehicle needs an auto repair shop in Reno Nevada what do you look for? Do you go off reputation, quality auto service, or warranty of the work performed? What if I said that you should ask all of these questions and also how long they've been in business says a lot about an auto repair shop?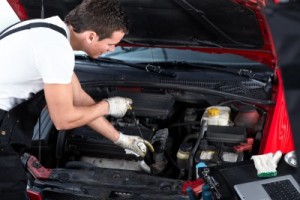 According to an article at metrowheels.net, "Looking for the Best Auto Repair Shop"
"Very few vehicles complete their life span without visiting an auto repair shop and undergoing a major repair or overhaul of a component. Knowing that your car will need a repair or servicing is no issue, but the problem lies in finding the right auto shop that will give you quality service and not swindle you. It is easy to get that loyal mechanic who is like your car's personal doctor. A high charging shop does not mean better quality and opting for one simply because of cost may end up in a slow death for your car. You can also get a good shop but not one that takes a whole week to service your car, costing you in inconveniences. It is important to find the balance between speed of service, quality and expense.
Their reputation comes first
When considering which auto shop to settle on, ensure you get to hear what other customers have to say about their services. It does not matter if it is a dealership or an auto shop. A good name will precede itself and you will not need to ask much before getting the proper reply. If you find you are asking around too much about a particular shop without getting a response, think twice. For the mechanics under trees, you can check around and check the number of the cars present. One with more cars waiting to be repaired or be picked probably has better service. The cars indicate that the customers do not mind the long line as they appreciate the good service.
Private garages
Some of the best repair shops are garages turned into auto shops. Do not be deceived by the condition of the area as they can offer good service. However, be quick to check for certificates of authorization and of recognition of training. Such garages offer cheaper services not for a lack in quality but because the mechanics use used parts in good condition and do not work by the clock.  There are also some private shops owned by instructors teaching their students the art of car repair and servicing. Some of these offer the lowest prices and are a good option if you are in a hurry. You will get your service fast at a low cost.
It is important to note that regardless of where you take your car, always ensure you get a proper service description and the accompanying bill."
At Wayne's Automobile Center in Reno Nevada has all the qualities that one would expect from a reputable auto body shop. You won't be disappointed! For more information on our automotive services visit WaynesAutoCenter.com.