Holiday Safety Auto Tips To Keep You Safe on the Road in Reno Nevada
Are you itching to get the holiday season off with a road trip? First and foremost have you had your vehicle serviced by Wayne's Automotive Center in Reno Nevada? Learn just a few of the common auto tips to help you get through this holiday season.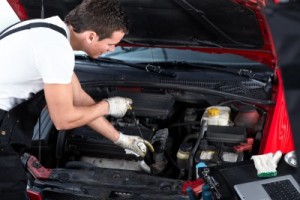 According to an article at driverside.com, "Auto Safety Comes First"
"For most of us, proper preparation for your upcoming holiday road trip is more about wedging suitcases into the trunk and grabbing that famous stuffing recipe than it is about car maintenance. We certainly understand; the holiday season is a hectic one. However, a little advance planning can make a huge difference in getting to your destination in one piece and arriving with a few shreds of sanity left! Here are five ways to ready your car (and yourself) for the great holiday tradition: the road trip.
1. Get Your Car Serviced
With your vehicle about to hit the road, it's important to make sure that everything's running smoothly. There are a few key areas to which you should pay special attention:
Fluids: The various fluids under the hood keep the mechanicals in your car from seizing, which means it's vital to check and change them if necessary. We're talking about oil, transmission, and brake fluid. Also, be sure that your windshield wiper fluid is good to go when freezing weather hits.
Coolant system: Extreme temperatures force the coolant system to work overtime. Have the antifreeze, hoses, and radiator checked.
Windshield wipers: Bad windshield wipers can make driving in the rain the stuff of nightmares. If your blades are more than six months old, odds are it's time to swap them out for new ones.
Tires: Have your tires rotated and inspected. The last thing you need in cold, wet weather is to be driving on bald tires. Now's the time to err on the side of caution and replace any tires that are too worn. Yours are good to go? Double check the tire pressure against the manufacturer's specifications when they're nice and cold, and add air if needed. This helps with fuel economy as well.
2. Make an Emergency Kit
We can hear our mothers now: "Better safe than sorry!" We imagine it was repeated ad nauseum in your house too. Though, they have a point. When temperatures dip, having car trouble can go from being an annoyance to a danger. Stock your car for that 'just in case' moment with the right supplies. 
For getting out of trouble: Jumper cables, small shovel, sand or kitty litter for traction, and flares.
The necessary tools: Flashlight, small knife, ice scraper, and rope.
Added protection: Blankets, energy bars, water, waterproof matches, first-aid kit, and gloves."
To read the entire article click here:
At Wayne's Automotive Center in Reno Nevada auto safety is of the importance, for the best auto repairs visit WaynesAutoCenter.com.