Give Your Mom the Gift of Auto Maintenance in Reno
If you haven't found the perfect gift for Mother's day, why not give the gift of auto maintenance? What mom wouldn't appreciated her vehicle getting some well in needed TLC?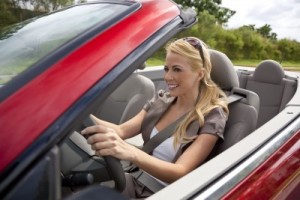 According to an article at carcarenewsservice.org, "Does Your Mom's Car Need a Little TLC this Holiday?"
"It's time to be seriously thinking about Mother's Day. A great place to look for useful ideas is her driver's seat, especially if Mom spends a lot of time behind the wheel.
Her vehicle is her home away from home and gifts that enhance her enjoyment of that second home are likely to be appreciated, suggests Rich White, spokesperson for the Car Care Council. "We tend to gravitate toward gifts like jewelry, a framed photo or flowers," he says. "But why not break from the traditional and dress up her car? Maybe she's always wanted a sunroof or a cool sound system. Her wish could come true, with the help of your local auto specialty shop or service dealer."
White suggests that, beyond the obvious gifts such as seat covers or floor mats, Mom might appreciate having her damaged steering wheel replaced with one that's stylish, possibly even leather covered. A sun-damaged and faded dash could be repaired, replaced, or recovered to upgrade the interior. How about a GPS navigation system, remote starter, or satellite radio?
"Security devices such as a remote key-less entry or alarm systems are also popular add-ons," says White, "as are custom wheels or wheel covers. Most women are interested in the safety and appearance accessories as opposed to those, which are performance related. Gifts can be inexpensive. Net shopping bags, that hook on back of the driver's seat, are great gift items too. Just look around" To read the entire article click here.
Ready to give your mom the best gift this Mother's Day, contact Wayne's Automotive Center at 775-525-9366 or visit waynesautocenter.com for more information on our auto services.