Getting to The Bottom of Auto Repairs in Reno Nevada
Is your vehicle leaking? Not sure what type of fluid is leaking? Here are tips to help determine the different types of auto leaks and then find the right auto repair shop in Reno Nevada.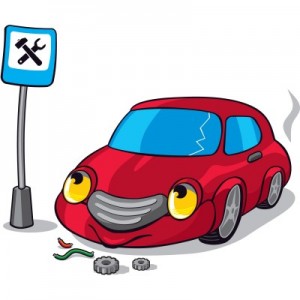 According to an article at autonationconnect.com, "What's That's Leaking from My Car"
"Most of us have been there; you walk into the garage to get into your car and notice a puddle of fluid sitting under it. Mystified as to its origin, you wonder if it's something serious and if your vehicle's reliability record has been breached.
To get to the bottom of things, there are typically three key clues to look for when trying to determine what that pesky leak may be trying to tell you: color, consistency, and location.  Listed below are some of the most common fluid leaks, with tips on identifying each so you can communicate these clues back to your mechanic.
Engine oil
Dripping engine oil is the most common type of leak and is dark brown or black in color. Oftentimes the signature "rainbow" effect appears on the surface of an oil puddle. Slick to the touch, engine oil leaks typically originate from the oil pan, valve covers, oil filter, or rear engine seal area.
Anti-freeze or coolant
Anti-freeze comes in a variety of bright colors – yellow, pink, green, red or blue oftentimes – and has a consistency slightly thicker than water. The fluid is slippery to the touch and possesses a very distinctive sweet smell. Found at the front of the vehicle, anti-freeze leaks typically originate from the radiator, radiator hoses, water pump, or overflow container.
Transmission fluid
Transmission fluid is typically red and very slippery and found in the middle or towards the front of the car — some transmission fluid that is old may be brownish in color. The consistency is close to engine oil."
To read the entire article from autonationconnect.com click here:
For an auto repair shop in Reno Nevada the mechanics at Wayne's Automotive Center can take your auto leaks in a jiff, for more information visit WaynesAutoCenter.com.