The price of gas in NV has got people in Reno and Sparks talking. It seems that Reno and Sparks drivers who drive larger vehicles end up getting affected the most. These larger vehicles are often required to carry large families and all the stuff they can bring along. So a list of items on how to save fuel can be convenient for someone in this position.
Save Gas With Sensible Driving
First, let's discuss how people typically drive around Northern Nevada. With a change of a few habits, people in Reno and Sparks can save on gas. Do you floor the gas once the lights turn from red to green? Accelerating this way is called a jackrabbit start and can burn a lot of extra fuel. Instead of sprinting like a jackrabbit, consider building up your momentum slowly. Driving in this manner can reduce the wear and tear on your engine and drivetrain. Oh, here is another tip! Don't operate a vehicle with one foot on the brake pedal. Not only does it burn more fuel, but it's also hard on your brakes too!
Slow Down To Save Gas
Another thing Reno and Sparks drivers do that burns 10-15% more gas is driving a little over the speed limit. We do this because we are often in a hurry to get somewhere. Maybe we are late, or we like to be early, but usually, this only results in a few extra minutes at the cost of extra fuel burn. Driving at a slower pace can help you save gas in the long run.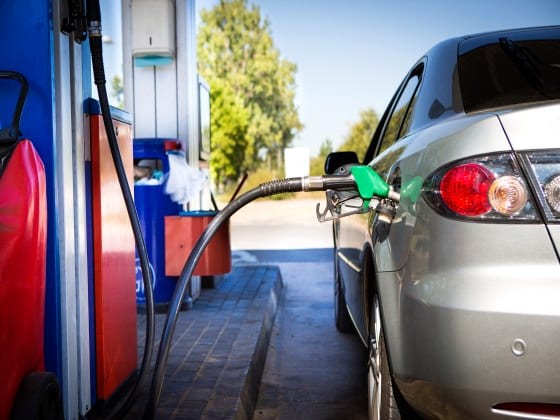 Reno and Sparks drivers can also try and combine all of their errands for the day into just one trip, rather than several. If you can put off an errand today and connect that trip with an errand tomorrow, you can save both time and money.
Save Gas While Cruising On Cruise Control
Did you know that using cruise control will put money back in your pocket? Driving in Northern Nevada at a constant speed improves fuel economy. Be sure only to use your cruise control under safe conditions; you can look in your owner's manual for some ideas on the proper settings and use of cruise control.
Shed Some Pounds To Save Fuel
Here is another interesting fact; reducing the weight in your vehicle saves gas? Take a moment to clean out the excess junk and stuff from the back seat of your car. Before moving out for the day, take some time to clear off heavy snow and ice from the top of your vehicle. You'll save on gas and be glad you did.
If You Want To Save Gas, Don't Be Idle
Modern engines do many things better than their predecessors. One thing, in particular, is warm-up times. Older drivers used to need longer warm up or idle times before you started on your trip. Newer engines are built to warm up quickly and get you going sooner. Don't waste gas with long warm-up times.
A gas cap that doesn't seal properly is also an issue. Get a new gas cap if you need.
Get Regular Auto Tune-ups
Now, let's start talking mechanical. Here is the deal – the better you are at following the recommended maintenance schedule, the better gas mileage you will receive. A simple thing like replacing your air filter will improve your gas mileage.
A clean, well-maintained fuel system pays big dividends. A clogged fuel filter wastes gas. So does a dirty fuel system, plugged PCV valves, dirty fuel injectors. When you get a fuel system service you increase your gas mileage and savings. Drivers in Reno and Sparks can't go wrong with that.
Don't ignore that little light called the Check Engine light. When you take care of the issue causing the light to illuminate, you usually have fixed something that will save you on gas. It might be something easy like a faulty oxygen sensor, which can rob fuel savings.
And, it may be time for a tune-up. A Tune-up should improve your fuel economy. Don't overlook the routine maintenance items, like scheduled oil changes, transmission, and cooling system service. Dirty or low fluids cause your vehicle to use more fuel. Remember, cars need tune-ups. Schedule a tune-up with our friendly technicians at Wayne's Automotive Center to make sure everything is working correctly. Also, things like Just look at your vehicle manufacturer's recommended service intervals in the owner's manual, or ask your Wayne's Automotive Center service advisor for the schedule.
Don't forget your tires. You waste fuel when running your car on underinflated tires. Finally, if your wheels are not in the correct alignment, it will waste gas.
None of these things are very complicated or expensive for people in Reno and Sparks to implement. When you maintain your car correctly, you save gas today and prevent repairs tomorrow.