Fuel Saving Auto Tips
Are you just spending a ton of money at the gas pump? Here are a fuel saving tips that will surely put money back into your pocket.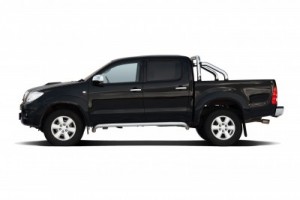 According to an article at popularmechanics.com, "Save Money at the Pump"
"1. Track Your Mileage in Real Time
Knowing what your consumption looks like from tank-to-tank is important, but that's really not enough. Knowing what mileage you're getting in real time–being able to compare it to what you got yesterday or even 10 minutes ago–is the new way to drive these days. 
Luckily, ecomodding combines the love of saving money and adding gadgets to my car. People with cars made after 1995 have it relatively easy: All you need to do is throw some money at a fuel-economy computer like the Scangauge, and you're instantly instrumented. For older cars, you may need to get your knuckles dirty by installing a vacuum gauge, which measures how hard the engine is working, or explore the growing world of DIY fuel-economy electronics, like the arduino-based MPGuino. Either way, a conscious mind combined with instant feedback should get you that instant 10 percent. 
2. Only Brake When You Have to
I recently found myself fighting against a 20-mile backup passing through Hartford, Conn. The traffic wasn't exactly stop-and-go, but the pack was constantly speeding up and abruptly slowing down. So I did something a little different. 
When everyone started taking off, I gave myself a 10- or 15-second buffer before hitting the gas and accelerating. By accelerating slowly and leaving space ahead, I could see the brake lights ahead before I expended a significant amount of gas, coasting right back up to the car in front of me. If I timed it just right, my Honda would meet the car just as it started up again, without using the brakes at all. My gas mileage actually went up to over 70 mpg while sitting in traffic!" To read the entire article click here.
For state-of-the-art auto repair shop in Reno, contact Wayne's Automotive Center at 775-525-9366 or visit waynesautocenter.com.