First Impressions of an Auto Repair Shop in Reno Nevada
When searching for an auto repair shop does the cleanliness of the shop matter to you? Here are reasons why the appearance of an auto repair shop in Reno Nevada should matter.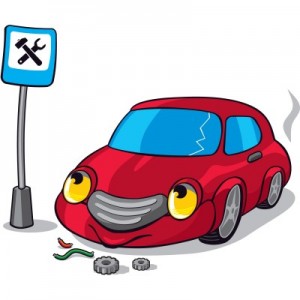 According to an article at trustmymechanic.com, "Cleanliness Does Matter at Auto Repair Shops"
"Pay attention to first impressions. Picture yourself on a first date. Imagine that you are a woman and are picked up for a date by a man whose hair is dirty, his shirt is torn, and his car looks like California after an earthquake. You've got an absolute slob on your hands. He had better be very entertaining, because that first impression is permanently implanted in your brain.
You probably won't have a good date, because that image will haunt you all night long. If you like the person enough to contemplate a long-term relationship, this aspect of their personality will certainly be something you will want to consider. Well, hopefully you and your repair shop will also be able to establish a long-term relationship—and even though YOU don't have to bunk with him, your car will.
So don't leave your car, a huge investment in your life, in the hands of a slob. I know it is a repair shop and it gets dirty, and yes, many of the employees have to get dirty to do their jobs.
I won't eat in a dirty restaurant, or take my kids to a school riddled with graffiti-why take your car to a filthy dirty shop?
Let's face it, cleanliness plays a major role in our lives, and your auto garage should not be an exception. Don't think that because the shop is a little dirtier than or not as fancy as some of the other shops that you will get a better price. I know of a few shops in my city that are very dirty looking inside and out and they charge a higher hourly rate than most other shops."
To read the entire article click here:
At Wayne's Automotive Center in Reno Nevada you won't be disappointed! For more information on our auto repair services visit WaynesAutoCenter.com.