Fall Preventative Maintenance Tips
Proper auto maintenance is essential for safe driving and also helps save you money as well. Learn important auto maintenance tips that will keep you safe on the road.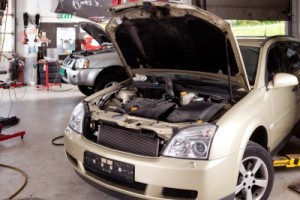 According to an article at wwtireandautoservice.com, "Important Preventative Tips"
"As summer quickly comes to a close, fall is right around the corner!  And with fall comes several items that need to be on the "back-to-school check list" to help students prepare for their upcoming school year.  
Completing a car maintenance checklist is imperative to both student safety and mobility.  It also underlines the importance of auto repair and tire service to maintain properly serviced vehicles. Use this simple back-to school checklist for tips to ensure auto repair and tire conditions are suitable for school travel this fall.
Spark Plugs: Checking spark plugs is an easy inspection that can prevent an inconvenient vehicle failure. Soiled or damaged plugs could leave you stranded on a school commute, thus spark plugs should be checked regularly to prevent malfunctions. 
Headlights:  Check your headlights for dimming to make sure that a bulb replacement is not required.  Dimming headlights are often overlooked but extremely dangerous.
Air Filters: Waiting to change air filters until they are completely full is dangerous to both vehicles and their drivers. Clogged air filters can be damaging to your engine as well as impede the vehicle's performance.  Also, unwanted toxins can enter into the vehicle as the fan is run for heat and air.
Fill-Up the Tank before Empty: Few drivers know that when fuel levels drop below half tank, the remaining gas is more easily evaporated.  Another issue arises when running on a near empty gas tank: the fuel pump will suck up residue that collects in the bottom of the gas tank which will cause fuel pump and fuel system failure.  Save money and improve vehicle fuel economy by ensuring the gas never falls below half tank. This tip is especially important for driving students who are unfamiliar with their tank capacity or average fuel economy." To read the entire article click here.
For quality preventative auto service from a Napa AutoCare Center in Reno, contact Wayne's Automotive Center at 775-525-9366 or visit waynesautocenter.com