Fall and Winter Car Care Tips in Reno Nevada
It's never too early to get a head start on your fall and winter car maintenance. When it comes to the winter season you need to be proactive with auto maintenance. Here are tips to help you get through the fall/winter season.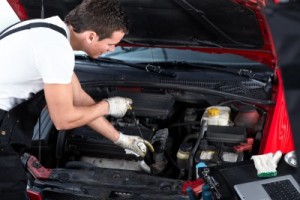 According to an article at blog.allstate.com,"Seasonal Auto Care Tips"
"Cold weather makes pliable material stiffer and more brittle and can make fluids thicker. If you live an area with severe winter weather, you know how dangerous the roads can get and the unique problems winter weather can create for your car.
So, take a look through our list of top five winter car care tips:
1. Take your car in for a tune-up.
If you haven't taken your car to the shop for a while, now is the time to do so. A tune-up will help keep your car running longer and may save you money by detecting potential problems early.
2. Check your tires.
On slippery or icy roads, your tires are extremely important to giving you stability and controlled handling. So, make sure to check your tires' pressure and wear. You can place a penny on its edge in a tread groove to test a tire's tread. If you can see the top of his hair or any of the tires background, it is time to replace your tires. Do this in several spots because tires don't wear evenly. You should also take your tires in to get rotated and properly balanced. If you're in an area with particularly severe winter weather, you should consider purchasing a set of snow tires, which are made specifically for snowy and icy surfaces.
3. Check your fluids levels.
 Make sure you check that the transmission, brake, power steering and windshield washer fluids and coolants are filled to proper levels. You should use de-icer windshield washer fluid which will help clear light ice and frost while preventing re-freezing." To read the entire article click here.
Wayne's Automotive Center is the leading in Reno auto repair shop, contact Wayne's Automotive Center at 775-525-9366 or visit WaynesAutoCenter.com for more information on our services.