Facts About Vehicle Warranty and Auto Repairs in Reno
While the occasional auto repair is inevitable. If you're vehicle has a warranty are you wondering if you have to go to the dealership for repairs or go to a repair shop of your choice?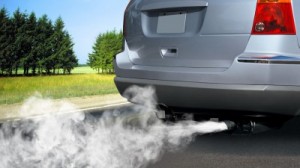 According to an article at carcare.org, "Questions Regarding Auto Repairs"
"It's a common misconception that only car dealers can perform the routine maintenance and repairs on a newer vehicle that is under warranty. In fact, it is law that consumers can patronize their neighborhood repair shop or do the work themselves without violating the manufacturer's warranty, says the Car Care Council.
Consumers are protected by the Magnuson-Moss Warranty Act, enforced by the Federal Trade Commission (FTC), which prohibits a manufacturer from voiding the vehicle warranty because service was done by a non-dealer. According to the FTC, "It's illegal for a dealer to deny your warranty coverage simply because you had routine maintenance or repairs performed by someone else. Routine maintenance often includes oil changes, tire rotations, belt replacement, fluid checks and flushes, new brake pads and inspections." To read the entire article click here.
Whether your vehicle needs routine auto maintenance or auto repair service, contact Wayne's Automotive Center at 775-525-9366 or visit waynesautocentereno.com.