Don't Put Off Auto Repairs and Maintenance in Reno Nevada
Do you ever ignore the dashboard lights in your vehicle? Think maybe it's a warning sign that you should stop by your local Wayne's Auto Center in Reno Nevada and see what the problem is before your vehicle completely breakdown? Here's a few reasons why you shouldn't ignore your vehicles warning lights.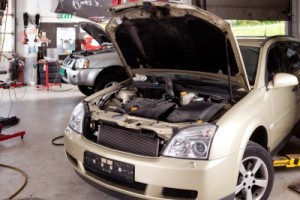 According to an article at edmunds.com, "Check Engine Light"
"When your car's "Check Engine" light comes on, it's usually accompanied by a sinking feeling in the pit of your stomach. The light could mean a costly problem, like a bad catalytic converter, or it could be something minor, like a loose gas cap. But in many cases, it means at minimum that you'll be visiting the car dealer to locate the malfunction and get the light turned off.
The Check Engine light — more formally known as the Malfunction Indicator Lamp (MIL) — is a signal from the car's engine computer that something is wrong. The car dealer's service department can diagnose the problem for about $75 or visit your local auto repair shop. 
Don't Ignore That Light
So if the Check Engine light comes on and it's steady rather than flashing, what do you do? The most obvious answer, of course, is to get the engine checked. But many people do nothing, perhaps fearing an expensive repair bill. Some drivers with older cars want to squeeze out as many remaining miles as possible without visiting a service garage. But before they can pass their state's vehicle inspection, they have to get the light turned off. And a state inspection is a good motivator for dealing with the problem. If the light is lit, there's a good chance the car is releasing excess pollutants or consuming too much gas."
Don't put off auto repairs contact Wayne's Auto Center in Reno Nevada, for your entire auto repair needs or visit WaynesAutoCenter.com for more information on our services.