Don't Let Auto Repairs Drive You Crazy Visit Wayne's Auto Repair Shop in Reno Nevada
Has this scenario ever happened to you, all ready to go but your vehicle has a different plan it's a no go? Do you know how to determine if it's the battery that died in your vehicle in Reno Nevada? Here are auto tips to help you determine if your car battery is the problem.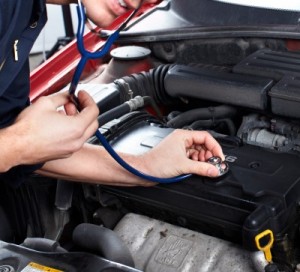 According to an article at essortment.com, "Common Auto Problems"
"The battery is actually the life of your car. Without its juice you'll never leave the driveway. We count on our batteries and actually take them for granted. Regular upkeep on a battery includes checking the water level in it every now and then. This is something that is rarely done unless your car is maintained by a very efficient garage. Many people forget to check the water level which can cause the battery to go dead and leave them stranded. Battery posts, located on the top or side of the battery, can get corroded making it difficult for the battery cables to make good contact. This, too, can leave you stranded.
When you least expect it the last sound you want to hear is the tick-tick-tick of a car that has a dead battery. When you turn the key instead of the usual sounds of the car turning over and firing you'll sometimes hear a ticking sound and that's it. In some cases you won't even get that. You'll turn the key and there's nothing. Trouble-shoot by checking the water level in the battery and scraping any corrosion from the battery posts. Also remove corrosion from the battery cables. In mild scenarios the battery cable can simply come loose and keep the battery from starting the car. When the cables are loose a screwdriver is usually all you need to be on your way. Simply tighten the cables up on the posts and the car will generally start. Another possibility is that an overhead light got left on all night and ran the battery dead. Try putting a charge on the battery to see if there are future problems or not."
To read the entire article click here:
No need to keep wrapping your brain around auto repairs visit Wayne's Automotive Center and we'll take care of you; for more information please visit WaynesAutoCenter.com.