Is your check engine light flashing at you? If your check engine light is flashing, its best not to ignore it. Let's take a look at possible reasons to why this problem may be occurring.
According to an article at roberts-autorepair.com, "Are You Having Check Engine Light Issues?"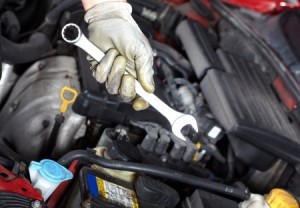 "When the check engine light comes on, it, usually, signifies one of the following reasons:
• Oxygen sensor needs replacing: If you do not replace this, you can lose up to 40% of fuel in the long run.
• Something is wrong with the gas cap: If you let a faulty gas cap go unnoticed, you, most likely, be making extra trips to the gas station.
• Catalytic converter needs to be replaced: A broken catalytic converter means your car will run at a higher, more dangerous temperature.
• Mass air flow sensor needs replacing: Once again, a broken mass air flow sensor means you will be making extra, unnecessary trips to the gas station.
• Spark plugs or plug wires need to be replaced: If you let this go unfixed, your vehicle will begin to run poorly." To read the entire article click here.
For an auto mechanic that is qualified and does the work in a timely manner, contact Wayne's Automotive Center at 775-356-6996 or visit WaynesAutoCenter.com.