Don't Ignore Auto Repairs in Reno Nevada
Has this ever happened to you the oil pressure light goes off? Not sure what this means whether it's a major auto repair or a minor auto repair? If you're looking for the best auto repair shop in Reno Nevada than Wayne's Automotive Center is the place to go.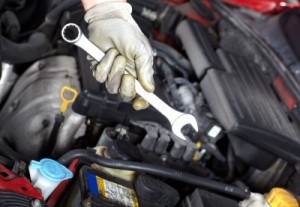 According to an article at autos.yahoo.com, "Auto Repairs Not to Ignore"
"Don't ignore it. An oil pressure warning light (or low gauge reading) means one of two things: either your engine has dangerously low oil pressure (for a variety of reasons which we'll get to in a minute), or the oil pressure sending unit that triggers the warning light (or operates your gauge) has failed.
The question here is whether you have a serious problem or a minor one.
First, do not keep driving if the oil warning light is on or your oil pressure gauge has dropped. Stop the engine; let it sit for a few minutes, then check the oil level.
Is the level low? If the oil level is down more than two quarts or no oil is showing on the dipstick, adding oil to bring the level back up to the full mark may be all that's necessary to make the light go out. Just keep your fingers crossed that you haven't damaged the engine from running it too low on oil. If you hear rapping or knocking noises the engine starts, you're too late. The damage is done and now you're stuck with the consequences."
To have the best auto mechanics in Reno Nevada visit WaynesAutoCenter.com for more information.