Does Your Auto Repair Shop Value Your Business in Reno Nevada?
With the New Year here it can be a time for making changes and having a fresh start. Are you unhappy with your current auto repair shop? Want an auto repair shop that has experienced and knowledgeable auto mechanics in Reno Nevada that value their customers?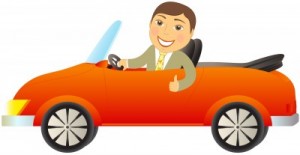 According to an article at britishamericanauto.com, "Finding the Best Auto Maintenance Facility"
"Change can come in many forms, a new boss, and a decision to eat healthier and exercise more, a renewed commitment to take better care of your yard or even your automobile.
For some people, taking on the responsibility of vehicle maintenance and repairs is a new experience, and it can be intimidating.  Whether it's kids moving into adulthood or a change in family circumstances—when transitions happen roles and responsibilities can change.
If you're new to the role of being responsible for auto maintenance and find the whole experience intimidating, don't worry.  It's totally normal to feel this way.  Not many people are experts in auto service and repairs, and we are often uncomfortable with things we aren't familiar with. 
In this type of situation it's important to find an auto repair facility that helps you to make the transition as easy as possible. Make sure the auto shop technicians and service advisers are willing to talk about your interests and priorities for your vehicle.  Also look for people who are willing to take the time to educate you on proper vehicle maintenance.
Look for service providers that will provide recommendations that are a good fit for both your vehicle and your budget. If auto maintenance is new to you, ask if you will be provided with recommendations based on safety-related items as the first priority, followed by reliability items, then general maintenance."
To read the entire article click here:
For the highest quality of auto repair work in Reno Nevada visit WaynesAutoCenter.com for more information.