Do You Stick to an Auto Maintenance Schedule in Reno Nevada?
What steps are you taking to prevent an auto repair disaster in Reno Nevada? First and foremost do you have an auto repair shop that is knowledgeable and that you can trust?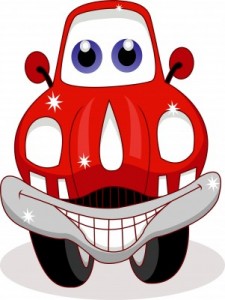 According to an article at investopedia.com, "Car Repair Maintenance Tips"
"Don't take your car's reliability for granted. It's more likely to be there for you when you need it if you follow these inexpensive precautions. (Is your car ready for the grave?
1. Know your car's maintenance schedule.
There isn't one maintenance schedule that all cars should follow. The make, model and year of your car, along with its mileage, affect what maintenance it needs and when. Edmunds.com has a free tool you can use to get a customized maintenance schedule for your car.
Regularly taking care of the little things can help you avoid big, expensive problems down the line. Knowing your maintenance schedule will also prevent you from performing unnecessary maintenance. For example, the oft-cited 3,000-mile mark may actually be too frequent for many people to get oil changes.
2. Find a trustworthy mechanic.
In her book, "Buying a Car for Dummies", Deanna Sclar recommends finding a good mechanic before you need one. Test the shop's services on a small job to get an idea of whether you can trust them with the inevitable large job.
Asking for recommendations from people who take good care of their cars is a great way to find a repair shop. If that's not an option, seek the advice of independent agencies like the American Automobile Association (AAA), Canadian Automobile Association (CAA) and National Institute for Automotive Service Excellence (ASE). AAA and CAA approved facilities provide a 12-month/12,000 mile/20,000 km warranty and must meet high standards of service. Their websites provide lists of approved repair shops by region.
Participating AAA-approved facilities also offer inexpensive vehicle inspections that check all of your car's major components. The ASE, an independent, nonprofit group, offers voluntary certification to mechanics. All ASE-certified mechanics have passed at least one test, have at least two years of relevant work experience, and must be recertified every five years."
Have questions about auto repairs in Reno Nevada; visit WaynesAutoCenter.com for more information on our services.