Do You Notice that You Replace Your Brakes Frequently?
Do you find yourself having to get your brakes done more often than usual? Have you thought that it could be your driving pattern?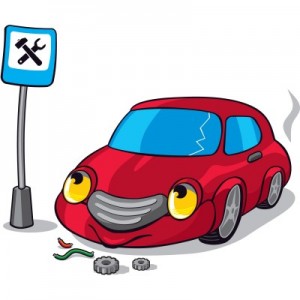 According to an article at royaltiresbrakes.com, "Auto Brakes Replacement"
"Good brakes are needed on any make, model, and type of vehicle, and your driving patterns will affect these parts and the auto repair bills that you end up paying over the life of the vehicle. Driving patterns and conditions can have a big impact on the braking system and make it less effective. This means replacements will be needed that much sooner.
Brakes will wear down faster when heavy loads or towing is involved, and stop and go driving may also cause faster wear and more damage. The conditions that the vehicle is driven through are very relevant and the speed that you are going will determine how much braking is required to stop. Frequent short trips through town can be more damaging to this system than extensive highway travel.
Heavy Loads are Harder on Brakes
When more weight is added to any vehicle then the brakes must work harder and be applied longer, increasing the amount of wear and the risk of damage to these system components. If you frequently tow something or carry a heavy load in the vehicle then these parts should be checked and replaced more often for the best operation and stopping.
Stop and Go Driving and Auto Repair Costs
Stop and go driving can be very hard on your brakes and could cause more frequent auto repair costs. In heavily congested areas where considerable time is spent in dense traffic or where stopping is required very frequently the cost of maintenance will be much higher for the braking system of the vehicle. These parts are used more and will wear out sooner."  To read the entire article click here.
Customers that are looking for an auto repair shop you can trust that offers top-notch quality service Wayne's Automotive Center is the place. For more information contact Wayne's Automotive Center at 775-525-9366 or visit waynesautocenter.com.