Do You Need an Honest Reputable Auto Repair Shop in Reno Nevada?
Do you a have an auto repair shop in Reno Nevada that you can trust? Need helping finding an honest auto repair shop? Here are a few tips when searching for an auto repair facility that you can trust.
According to an article at findanhonestmechanic.com, "Honest Auto Repair Shop"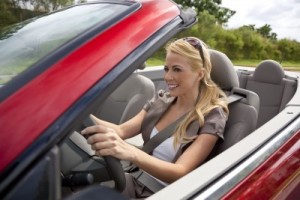 "Start Shopping for a Repair Facility Before You Need One – Bill says to ask friends for recommendations and to search online for reviews.  NARPRO has a Full Circle Review system on every member shop's page that allows customers to rate and review their experience at the shop. Once you've found a shop you like, make sure it offers services like providing transportation to get you to and from work while your car is being worked on.  Also look for signs of professionalism in the customer service area such as civic, community or customer service awards.
Check for Certifications and Credentials – Pay close attention to the shop's business credentials. A good shop will have credentials from organizations like the Better Business Bureau and the National Institute for Automotive Service Excellence (ASE).  It's also important to note that shops that have ASE-certified technicians on staff are always reliable; NARPRO requires all of our member shops to employ auto mechanics with ASE certifications.
Get it in Writing – According to Bill, a written estimate should be agreed upon prior to letting the shop begin the repair.  He says the estimate "better be 'out the door', meaning no hidden fees, charges or surprises when you come to pick up your car."  He also says the shop should contact you if the services are coming to more than ten percent over what you originally authorized.
Be Careful! – A couple of things we suggest trying to AVOID: be especially wary of auto shops that don't charge for diagnostic time, are not willing to give you a written estimate and detailed description of the work that needs to be done (with itemized costs), or a shop that advertises oil changes for under $30.  Reputable auto shops don't try and draw customers in this way, because eventually, they have to make up the costs somewhere else."
Wayne's Auto Center is an honest auto repair shop in Reno Nevada, for more information on auto repair services visit WaynesAutoCenter.com.