Do You Know How to Find a Mechanic You Can Trust?
Every dollar counts, that's why it's important to take your vehicle in for regular auto maintenance service. Unfortunately, many car owners are looking for an auto repair shop when they are in such an emergency. Here are tips on how to find an qualified auto repair shop that employ reputable mechanics.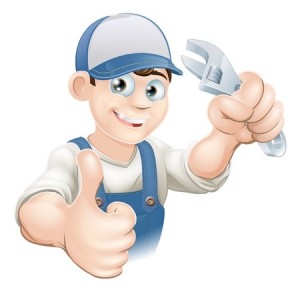 According to an article at autorepair.about.com, "Need to Find a Great Auto Mechanic?"
"Everybody wants to work with a mechanic they can trust. Finding one can be difficult but there are some simple steps you can take to find a reputable and highly skilled auto care technician. Doing a little homework will not only save you money, but you will find a mechanic you can trust and one the will give you peace of mind.
1. Shop around for an auto care facility before you need repairs. Having to find a shop when your car is on the back of a flatbed is not a good time to find a quality shop. With the average cost of a new vehicle exceeding $20,000, you will probably be driving your car longer. Basic automobile maintenance is the best way to keep your car running smoothly and avoid costly repairs.
2. Ask the shop for references and follow up with calls to them. You don't walk into a new doctor's office cold, you want to know how good he is first. Physicians always provide a list of references to prospective new patients, and your "car doctor" should be just as forthcoming. Don't be afraid to ask for references. A few minutes on the phone goes a long way to ensuring you get the quality car repairs you need.
3. Ask family, friends, and co-workers to recommend a reputable shop. Personal recommendations account for 60% of all car-buying decisions. This same method should be used to find a quality care center. Most of my new customers come in on a recommendation from another of my customers.
4. Call your local Better Business Bureau and check a shops reliability and performance before you have repairs done.
 5. There is an old saying; "Quality is not expensive, it's priceless." This is true when looking for a shop. Don't shop for price alone. It's important to remember that you're not just paying for the cost of the part and the time it takes to install it, but you're also paying for the professionalism and technical expertise of the technician." To read the entire article click here.
For excellence in the automotive industry, Wayne's Automotive Center strives to keep customers safe on the road at all times. For more information on our auto repair services contact Wayne's Automotive Center at 775-525-9366 or visit waynesautocenter.com.