Do You Keep Auto Maintenance Logs in Reno Nevada?
When it comes to car maintenance do you know what your vehicle needs done next? Do you keep proper auto maintenance logs? Here are a few reasons why you should keep detailed auto maintenance logs in Reno Nevada.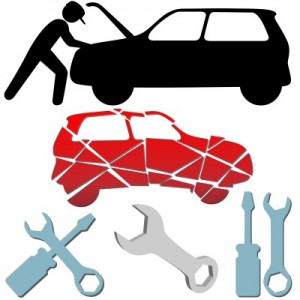 According to an article at carsdirect.com, "Benefits of a Car Maintenance Log"
"Keeping a car maintenance log is a great idea: Not only can it improve resale value of your car by a great margin, it can also help keep you organized and on top of required maintenance.
Improved resale value: Buying a used car can be a gamble. You want a car that will be reliable and last long enough to get your money's worth, but if you don't know how well it was maintained, it's hard to spend a large amount of money on an unknown. Showing a detailed log showing that routine maintenance was done regularly goes a long way to prove that your car is in great shape. The buyer knows what they're getting into and may be willing to pay a good deal more since they know exactly what kind of shape the car is in.
More regular auto maintenance: It can be easy to forget to do basic maintenance jobs especially during busy times of year or during harsh weather. By keeping a detailed maintenance log and a car maintenance checklist, you know exactly what needs to be done and when it needs to be done, so you can be sure you're not forgetting anything.
Simplified diagnosis: A detailed log should include dates and mileage as well as a brief description of work done. Receipts and pictures can be included as well if you choose. Should something go wrong with the car, by looking over the log you can help more quickly narrow down potential causes? For example, should the car begin to idle roughly, if you see that spark plugs were replaced only a few thousand miles prior, they are likely not the cause."
At Wayne's Auto Center we promise that all customers receive only the best auto repair work from the best mechanics in Reno Nevada. For more information on our services please visit WaynesAutoCenter.com.