DIY Auto Repairs Will Cost You More Than a Professional Auto Repair Shop in Reno Nevada
Auto repairs can sometimes be costly but what happens if you try to complete the repairs yourself? Did you know that it can actually cost you more money when doing auto repairs yourself? When you're looking for an auto repair shop in Reno Nevada, contact Wayne's Automotive Center the leading expert in auto repairs and won't take you to the bank.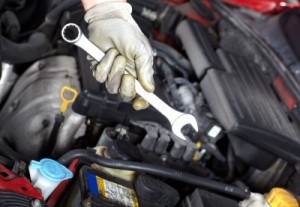 According to an article at autos.com, "Auto Repairs"
"Over their lifetime, all cars will eventually need to have some form of Auto Repair performed in order to keep them running smoothly. Whether it is scheduled maintenance or something unexpected, auto repair is a fact of life that all car owners must deal with at some point. Some of the most common auto repairs likely to be necessary during the course of ownership are things such as changing a tire, replacing brake system components, and performing scheduled maintenance to the engine or transmission. However, modern automobiles are highly complex machines and as such, repairs may become necessary unexpectedly.
While most people will need to take their automobiles to a licensed professional for repair, there are those that may try the do-it-yourself route. This is a decision to consider very carefully before going forward. While a potentially significant amount of money might be saved by completing repairs yourself, specific equipment, knowledge and experience may be necessary that preclude this from being a reasonable option. Ultimately, the decision should be made based on the complexity of the necessary repair as well as the mechanical skill of the owner. If there is any doubt, the vehicle should be taken to a licensed professional."
To read the entire article click here:
Leave all the auto repairs to the professionals at Wayne's Automotive Center in Reno Nevada for more information visit WaynesAutoCenter.com.