Did You Postpone Your Auto Maintenance Service Again in Reno?
Do you really understand the consequences of neglecting auto maintenance service? How would you like to learn about the consequences of putting your auto maintenance at the bottom of your to-do-list?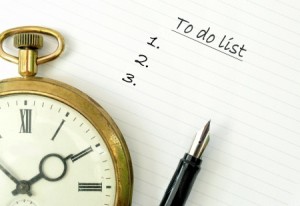 According to an article at autotech4u.net. "The Importance of Auto Maintenance"
"Many parts on your vehicle are interrelated. Ignoring maintenance can lead to trouble: specific parts — or an entire system — can fail. Neglecting even simple routine maintenance, like changing the oil or checking the coolant, can lead to poor fuel economy, unreliability, or costly breakdowns. It also may invalidate your warranty.
With all the things you have to do each day, why bother with preventive maintenance for your vehicle? It's just one more thing to add to your to-do list, right?
Wrong! Preventive maintenance can save you time, money and headaches. Here's why smart vehicle owners take the time for preventive maintenance.
Saves money: Preventive maintenance on your vehicles saves you money in many ways. Routine oil changes, for example, remove dirty oil and harmful debris in the oil that can cause engine friction and wear down parts. Tire maintenance and inspection keeps tire wear even and extends the life of your tires. No matter which maintenance tasks you look at, routine maintenance extends the life of your vehicle and potentially saves you money on more costly repairs.
Better gas mileage: Worn tires, unevenly worn tires, and improper tire pressure lowers gas mileage. Dirty engine oil can also decrease engine performance and use more fuel. Vehicles that receive routine maintenance maximize their gas mileage, saving you money on fuel. Don't underestimate the potential money-saving benefits of routine maintenance.
Saves time: Yes, checking your vehicle's tire pressure and fluid levels takes a few minutes, but which minutes would you rather spend – a few now to check and replace missing fluids, or hours later when the engine overheats, the radiator cracks, or another problem occurs? Routine maintenance saves you time." To read the entire article click here.
Wayne's Automotive Center in the Reno Sparks area strives for excellence in automotive repair service. For more information contact Wayne's Automotive Center at 775-525-9366 or visit waynesautocenter.com.