Did You Ever Have a Bad Experience Getting Auto Repairs Completed?
Do you stress over taking your vehicle into the auto repair shop? No, need to stress over auto repairs. Here are tips on how to get the auto repair process stress free.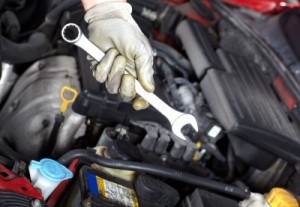 According to an article at insurancenewsnet.com, "Don't Stress Over Auto Repairs"
"If your car, new or used, is in the shop for any reason, and you're concerned you may have problems getting repairs done correctly, keep in mind the following steps to resolve problems.
1. Get the used parts from your repairs. Getting your used parts is a good idea any time you have major work done. If the garage will not give them to you, send a written request and keep a copy. If you still don't receive parts, you are at least able to demonstrate to the court that you asked.
2. Have your car checked by an expert. While it's possible to get a free estimate from a repair shop, you may be better off paying someone to look at the need for repairs thoroughly. If necessary, the mechanic may testify on your behalf in small claims court, or at minimum, may write a letter stating what's needed." To read the entire article click here.
For auto repair service done promptly and correctly in Reno Nevada. For more information contact Wayne's Automotive Center at 775-525-9366 or visit waynesautocenter.com.