Crucial Reasons for Maintaining Auto Service in Reno
Being that owning a vehicle is probably the second most expensive investment, you'd of course want it to run efficiently. Here are tips on the importance of maintaining regular auto service.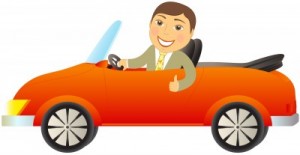 According to an article at articlesbase.com, "Is Your Vehicle Getting Regular Auto Service?"
"One of the most crucial investments you will ever make is the purchase of your vehicle, and without it you could be in deep trouble. No vehicle will usually mean no way of getting to work, no way of going grocery shopping or no way of transporting the children to all of their important after-school activities. Because of this it is imperative that the vehicle is maintained properly, with routine and scheduled services carried out at the appropriate times, and any needed repairs not being neglected or put off until a later date. Regular servicing will mean that your vehicle will run more efficiently and function better, increasing the life span of it and saving you, the vehicle owner, money.
That any auto repair is carried out without delay to ensure the smooth-running of your car, and both diesel and gasoline vehicles can benefit from services for brakes, engines, transmission, steering and tires, to name just a few. For more complex repairs it may be necessary to take your vehicle to the dealer, but for standard ones your local auto repair shop should be more than capable of handling the work." To read the entire article click here.
Need a auto repair shop that goes above and beyond? For more contact Wayne's Automotive Center at 775-525-9366 or visit waynesautocenter.com.