Communication is the Key to Great Auto Repair Service in Reno Nevada
How well is your communication with your auto repair shop? Do you keep detailed records of your vehicle's repairs over the years? Learn about the importance of communication with your auto repair shop in Reno Nevada and what you can do to make the auto repair process hassle free.
According to an article at news.carjunky.com, "The Benefits of Communication and Auto Repairs"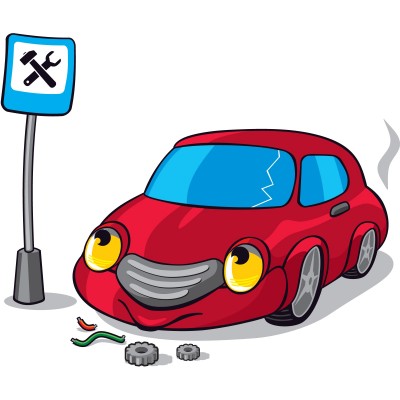 "Seniors: Good Communication Vital to Quality Auto Repairs…yes, older folks are very detailed when it comes to talking about car maintenance and repair.
A poll of ASE-certified automotive technicians indicated that drivers over 60 are among the most conscientious when it comes to taking their vehicles in for routine maintenance and repair.
The experts at the nonprofit National Institute for Automotive Service Excellence (ASE) remind consumers that good communication between shop and customer can help make the repair process go smoothly.
"Professionally run repair establishments recognize the importance of two-way communications," notes Martin Lawson, ASE's editorial director. "Just as you would with your physician, be prepared to discuss your vehicle's aches and pains once you are at the repair shop."
The following tips from ASE should make the repair process go smoothly:
Don't ignore what your vehicle is telling you.
Look for:
Unusual sounds, odors, drips, leaks, smoke, warning lights, gauge readings.
Changes in acceleration, engine performance, gas mileage, fluid levels.
Worn tires, belts and hoses.
Problems in handling, braking, steering, vibrations.
Note when the problem occurs and whether it is constant or periodic.
Stay involved; communicate your findings:
Be prepared to describe any symptoms. In larger shops, you'll probably speak with a service consultant rather than with the technician directly.
Carry a written list of the symptoms that you can give to the technician or service consultant.
Do not be embarrassed to request simple definitions of technical terms.
Ask to be called and apprised of the problem, course of action and costs before work begins.
Before you leave, make a note of shop policies regarding labor rates, guarantees and acceptable methods of payment.
Keep a record of all repairs and service.
ASE was founded to improve the quality of automotive service and repair through the voluntary testing and certification of automotive technicians."
To find the best auto repair service in Reno Nevada, visit WaynesAutoCenter.com for more information on our automotive services.