Check Engine Light Giving You Trouble Again in Reno Nevada
Are you having trouble with your check engine light? Instead of trying to figure out what the problem is or trying to save money by doing it yourself, the best advice would be to have an auto repair shop inspect your vehicle in Reno Nevada.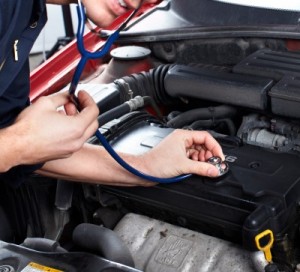 According to an article at angieslist.com, "Common Automotive Issues"
"Dealing with a check engine light on your vehicle's dashboard can be frustrating. While the little light is meant to warn you of a problem – what the problem exactly is can be a mystery. Somewhere inside your vehicle, something happened to trigger the light.
Although you'll probably have to take your car to the shop to get the exact answer, there are a few things you can do immediately after seeing the light turn on for the first time.
Get it checked out – If the check engine light turns on and you start noticing problems with your vehicle's performance, take it to an auto service shop right away. In some cases, a yellow check engine light may indicate that a problem exists, but it's not very urgent. Other times, a red check engine light or a blinking check engine light may occur. In those cases, the problem most likely requires immediate attention."
To read the entire article click here:       
For the best automotive service center in Reno Nevada, visit WaynesAutoCenter.com for more information on our services.