Benefits of Preventative Auto Maintenance in Reno 
Do you tend to put off preventative auto maintenance? The next time you procrastinate on preventative auto maintenance you may want to think twice. Learn about the importance of maintaining your vehicle.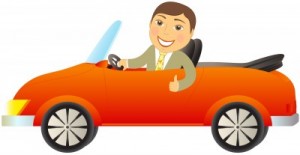 According to an article at auto.howstuffworks.com, "Why You Need to Stay on Top of Preventative Auto Maintenance"
"To understand how, let's compare a new car to a paid-off car with standard maintenance. To make it interesting, let's stack the deck in the new car's favor by saying that you drive 24,000 miles (38,624 kilometers) per year, which is double the national average. In five years, that adds up to 120,000 miles (193,121 kilometers) under your wheels, which translates to 35 to 40 oil changes. At $40 apiece, you're looking at $1,400 to $1,600 — let's call it $1,500. Figure in another $2,200 for miscellaneous service costs (filters, hoses, tire rotations and so on) and another $1,500 for a few major items like a timing belt replacement, new brakes and shock absorbers. Tally that up and you get $5,200, or around $1,040 per year.
Now let's compare that to a new car. According to the National Automobile Dealers Association (NADA), the average price of a new car sold in the United States in 2009 was $28,966, but we'll lowball it and say you found a good deal at $24,000 and financed $20,000 at 7 percent interest for 48 months. That comes out to a monthly payment of just under $479, which tallies to $5,747 per year.
In other words, for the cost of owning a new car for one year, you could own a paid-off car for five years, drive it into the ground, and still have money left over for tolls." To read the entire article click here.
Not sure if your vehicle is overdue for automotive maintenance contact Wayne's Automotive Center at 775-525-9366 or visit waynesautocenter.com.