Auto Tips that Save you Money in Reno Nevada
The maintenance on your vehicle could be costly at times, but do you know finding an auto shop you can trust is the first step in saving money? Learn how you can save money on auto service just by following a few simple tips.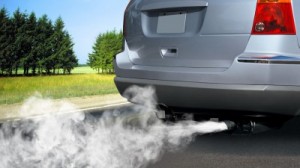 According to an article at lifehacker.co.in, "Auto Maintenance Service Tips"
"The most obvious tip comes first: If you find a mechanic or a repair shop that you trust and treats you like an intelligent human being who also happens to be their valued customer, you stick with that shop like glue. Find someone who deserves your business and reward them handsomely for staying in business. The good guys need all the help they can get.
Now, the "good guys" aren't always your mom and pop mechanics. Sometimes you'll find them in a suburban dealership. Other times you'll find them in a gas station garage. If you hear someone tell you to avoid "X type of establishment" at all costs, reject their advice unless they have a specific place they suggest you go. Instead, here are some places to check out and cross-reference to find a trustworthy mechanic:
Consider a AAA Car Care Center or a AAA approved auto repair shop. If you're a AAA member, consider visiting a shop that's either operated by or approved by the organization you pay membership dues to every year. Plus, you'll get a discount on the work you need done.
Make sure the shop is ASE Certified. The National Institute for Automotive Service Excellence (ASE) is the major certifying body for automobile mechanics in the United States." To read the entire article click here.
Wayne's Automotive Center is not only trustworthy but reliable auto service. for more information contact Wayne's Automotive Center at 775-525-9366 or visit WaynesAutoCenter.com.