Don't Be Intimidated To Ask An Auto Service Question
Have you ever felt intimidated when taking your vehicle to a Reno and Sparks service center? You have an auto service question, but you are not sure what to ask? You are not a car person, so your knowledge is not that great, leading you to feel embarrassed so, you don't ask anything. Worse yet, you don't want to make the technician think like you don't trust him! We are here to put your mind to rest.
If your service advisor at Wayne's Automotive Center utilizes a term you don't recognize, ask him to clarify. Remember, they are the automobile service professionals. If they stepped into your world and tried to understand what you do for a living, it would probably be just as hard. When you visit a service center to have maintenance or repairs done, make sure you know the monetary issues up front. You should understand warranties, payment policies, and how much it is going to cost you to get the work done.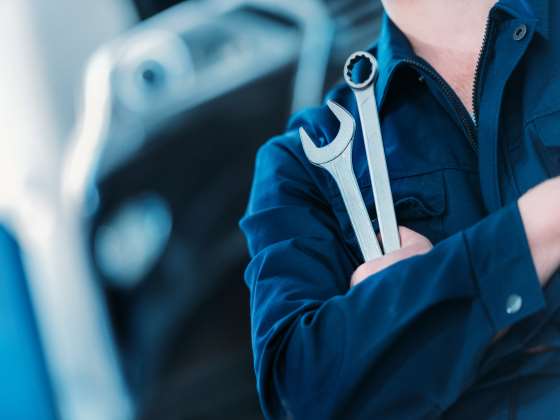 Basic Auto Service Questions
For an essential start, it is very beneficial to understand the vital services your car or truck needs. Sometimes a vehicle needs a quick checkup, and at other times it requires a more thorough inspection. Most manufacturers have a recommended schedule of items to inspect for wear and tear. Ask, and a service technician at Wayne's Automotive Center will be happy to provide the details. Another thing to understand is that it can often take time and troubleshooting to understand vehicles current problem. Time spent diagnosing issues costs money. If there are any concerns about costs, you can always negotiate limits on what you are willing to pay for service before we complete any work. We understand everyone has a budget so don't be afraid to ask us how to get done what needs to be done so it can fit into your financial situation. Our technicians can help prioritize your vehicle needs. We prioritize any repair that can impact driver safety over other types of repairs or service. At Wayne's Automotive Center we can help you set up a plan that will be affordable but also allow the needed work to get done.
Auto Part Questions
At Wayne's, we always strive to use high-quality parts. We understand it may be tempting to use cheaper parts to fit within your budget, but we also don't want to compromise the safety of your vehicle with unreliable components. In any case, we can help you sift through the various recommended options for parts.
When you leave Wayne's Automotive Center, we want to make sure you have all your necessary paperwork which include paperwork about your warranties on parts and labor. If ever in the future there is a problem; we want to make sure you have everything you need to make a proper claim. Get a detailed explanation of the work done on your vehicle. It's always a good idea to keep your paperwork, so you have a complete history of every repair, service, and warranty on your car. Great records can even help you sell your vehicle someday in the future. Buyers will appreciate a documented detailed history of past care. No one in Reno and Sparks wants to buy a car and then inherit someone else's issues.
People are always happier to purchase a car they know has been well-maintained. Whenever we climb into a vehicle, we are entrusting our health and safety to it. Perhaps it's time to take our vehicles' health a little more seriously. Open up; ask and learn.