Auto Repairs-What You Should Be Aware of in Reno Nevada
Do you ever feel lost in a conversation when it comes to auto repairs? That's OK, auto mechanics will take the time to explain auto repairs but what you should pay attention to is what your vehicle is telling you? Here are auto tips on what to pay attention to and report back to your auto mechanic in Reno Nevada.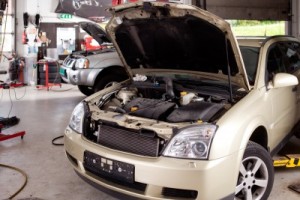 According to an article at womansday.com, "What to Tell Your Auto Mechanic"
"Failing catalytic converter? Warped brake rotor? It sounds like you need a mechanic. But if you're in the habit of dropping off your car and bolting, it's time to take pause. The auto technicians who save the day have a few things they'd like you to know. From the best ways to report car problems to how you can find a trusted repair shop, we talked to car experts across the country to find out what they wish their customers would do.
1. "My car died" isn't the most helpful explanation you can provide.
While auto technicians are always happy to diagnose your car's problems, giving them as many details as possible is the key to an efficient repair. "The more details a car owner can provide about a particular problem, the less they'll pay in diagnostic time," says Tony Molla, a technician who is certified by the National Institute for Automotive Service Excellence (ASE). He encourages car owners to have answers to the following questions when they drop off their car: When does the problem occur? Are any dashboard lights illuminated? Can you describe what the car is doing or not doing when the problem occurs? Is the problem intermittent? Are there any unusual noises, odors or vibrations when the problem occurs?
2. Leave the diagnosing to us.
Doing your research and coming to the repair shop with all the details about your car is great. But don't be so informed that you distrust your mechanic. "Sometimes a little knowledge is dangerous," says Gus De Ipola, owner of APA Automotive Center in Woodland Hills, California. "It's especially frustrating when a customer comes in having incorrectly diagnosed a problem and orders a specific repair. He may be wrong, but he doesn't want us to argue with him."
3. If you don't have an appointment, be prepared to wait.
Minor repairs or safety checks can be performed while you wait, but according to Molla, it's best to have a scheduled appointment. "It allows the shop to prepare in advance and allows enough time to do the job properly. If you drop by unannounced, you're probably going to have to either leave the vehicle or wait while they work your repair into the day's schedule." Can't wait to make an appointment? Molla recommends avoiding repair shops' two busiest times: first thing in the morning, when everyone drops their car off, and around 5 p.m., when they pick it back up.
4. Pay attention to your warning lights.
"They're called warning lights for a reason," says Michael Anderson, proprietor of Wagonwork Collision Center & Consultants in Alexandria, Virginia, and member of the Automotive Service Association (ASA), an organization for auto business owners. Letting your car deteriorate because you don't want to take the time to handle the problem when it first appears will only make things more difficult down the road."
To read the entire article click here:
Leave all your automotive needs to the professionals at Wayne's Automotive Center in Reno Nevada, for more information on our services visit WaynesAutoCenter.com.