Auto Parts You Should Avoid Purchasing from a Dealership
Do you know which auto parts you can purchase at a lower price vs. purchasing from a dealership? Learn what auto parts you should avoid purchasing from a dealership.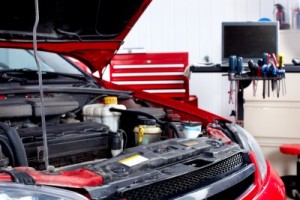 According to an article at autos.aol.com, "In Need of Auto Parts"
"1. Battery-For some cars, a replacement battery from the dealer can cost more than twice as much as a comparable battery from a warehouse or auto parts store. Although there are many brands of car batteries out there, most of these brands are made by the same handful of manufacturers. These major manufacturers produce high quality replacement batteries that will usually perform just as well as a battery from the dealership.
2. Motor oil-Some dealers sell motor oil that is labeled with your particular car manufacturer's logo. Of course, auto manufacturers don't actually make their own oil. They simply buy it from one of the big suppliers, slap on their logo and sell it at a premium. As long as you buy a reputable brand of motor oil that meets the specifications found in your owner's manual, you will experience the same performance and oil life as the dealer brand.
3. Light bulbs-Light bulbs burn out all the time, and replacements can be very expensive if you buy them from your dealer. Simple halogen bulbs can cost in the tens of dollars while xenon bulbs can cost hundreds. Dealer prices for these bulbs can be many times the price for comparable bulbs found online or at an auto parts store." To read the entire article click here.
For quality auto repair service Wayne's Automotive Center ensures a hassle free auto repair shop experience. For more information contact Wayne's Automotive Center at 775-525-9366 or visit waynesautocenter.com.