Auto Maintenance: What You Need to Do Before the Summer Months
Before you know it summer will be here. If you haven't taken your vehicle in for auto maintenance, here are suggestions to consider before the warmer months are here.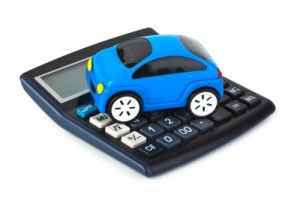 According to an article at cartrade.com, "Keep Your Vehicle Running Great as the Weather Gets Warmer"
"While purchasing a new car, there is always a dilemma in the minds of the buyers as to how the proper maintenance and servicing of these automobiles should be carried out. Auto lovers have their ways to keep the cars healthy and blossoming but for a common man, there are certain tips and tricks to do the same. The summer time always brings hurdles for the car as the heat drastically affects the performance of cars in several ways. Everything from the body paint right to the tyres can be subjected to damage if proper summer car caring tips are not followed. There are numerous ways to maintain new cars as well as used cars and the same shall be disclosed for people across the globe:
People should keep checking the fluid levels (brake oil, engine oil etc.) of their cars so that it continues working efficiently. The coolant or the antifreeze of a car can be easily harmed or emptied during excessive heat and the same should be taken care of constantly.

Checking tire pressure is also a significant task during summers, as the rubbers of the tires have chances to get inflated. An eye should be kept on these and one can also go through the manual of the car to get rid of the problem. The air in the tires should be monitored on regular basis and the pressure should always be checked when they are on room temperature and not heated.
Car servicing should be done for old as well as new models, because it is during the servicing periods when the real problem of any car gets identified. The concerned dealer should be contacted whenever the vehicle has undergone minor or major wear and tear.
If people are planning to buy used cars, the air-conditioning units should be checked properly as the absence of AC might leave the occupants agitated. The same should be included in the new car maintenance tips and the AC unit of the newly-bought automobiles should be regulated on continuous basis; thus increasing car's performance and mileage." To read the entire article click here.
For an auto repair shop you can trust in Reno, contact Wayne's Automotive Center at 775-525-9366 or visit waynesautocenter.com.