Auto Maintenance Tips To Consider Before a Road Trip in Reno Nevada
With the holiday season in full swing, are you going on a road trip to visit family this holiday in Reno Nevada? With that being said is your vehicle ready to hit the road? Here are helpful auto maintenance tips to consider before your holiday road trip.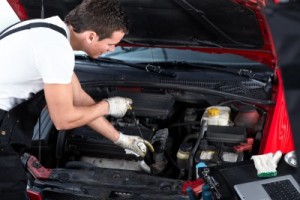 According to an article at dunntireblog.com, "Helpful Winter Auto Maintenance Tips"
"As we brace ourselves for the winter driving conditions over the next 3-4 months, here are some helpful tips.  A few precautionary steps can save you lots of time, aggravation and money while providing added safety benefits to you and your family.
1) Winter tires provide better traction
To have sufficient traction on snow covered roads, it is recommended that a tire have at least 6/32-inch deep tread.  Tires with less tread depth simply will not provide enough grip to be effective. Winter tires are designed with deeper treads (generally around 12/32-inch) to provide maximum traction.  They are also made from softer rubber compounds that retain their flexibility in cold weather, allowing the tire to better conform to the surface of the road.
Also remember that over the life of your vehicle you will buy multiple sets of tires. Having one of those sets be a set of winter tires will ensure your vehicle proper handling and maximum safety in all conditions year round.
2) Allow added brake time
Use extra caution when the road conditions are icy. Be aware of the additional distance it may take your vehicle to come to a complete stop.
3) Visibility
Make sure your vehicle's windows are cleaned thoroughly inside and out. Check and replace windshield wiper blades.  Check your windshield washer system and top off fluids.  Try using Rain-X or a water repellent on the outside of your windows and mirrors. If the visibility is extremely poor when driving, don't hesitate to pull over at a safe place and wait it out. Let the snow plows go through to clear roads first."
To make sure that your vehicle is in tip-top-shape before you hit the road visit WaynesAutoCenter.com for more information on our auto repair services in Reno Nevada.