Auto Maintenance That Should Not Be Pushed to The Side
When it comes to automotive maintenance, what do you tend to push to the side for another time? Here is a list of auto repair services that car owners shouldn't overlook, but rather pay close attention.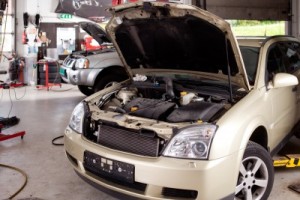 According to an article at napaautocare.com, "Top Auto Maintenance List"
"Power Steering Service
Be honest – have you ever thought of this on your own? Your power steering fluid gets dirty and builds-up moisture over time. Cleaning out your power steering system means that dirt and gum are removed and your power steering parts are protected from corrosion. Ask your NAPA AutoCare Center Service Advisor if it's time for a power steering check-up.
Wheel Alignment
When your wheels are out of alignment your car pulls to one side. It's pretty annoying, but it's also dangerous. And it causes your tires to wear out really fast – which is expensive! Most owners' manuals suggest you get your alignment checked once or twice a year.
Differential Service
Okay, did you even know you had a differential? Well you do. One, two or three in fact. Differentials are often called gear boxes and they're part of the drive-train that transfers power from the engine to your wheels. They don't need service that often, but you can't just ignore them. Check with your NAPA AutoCare Center Service Advisor.
Cabin Air Filter
More and more cars these days have cabin air filters to clean the air in the passenger area where we sit. They filter out dust and pollen. When they're clogged up, they can get smelly. Change your cabin air filter on schedule to enjoy fresh, clean air, which can also help with allergies." To read the entire article click here.
Not sure if your vehicle is overdue for automotive maintenance contact Wayne's Automotive Center at 775-525-9366 or visit  waynesautocenter.com.