Auto Maintenance Service Really Does Prevent Major Auto Repairs
Is auto maintenance at the bottom of your to-do-list? Just not enough time to visit the auto repair shop? If you keeping putting off auto maintenance you may think twice after reading this article.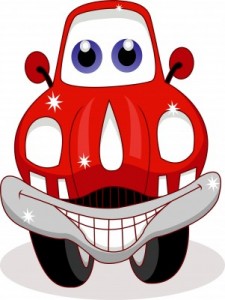 According to an article at newspressnow.com, "The Importance of Keeping Your Vehicle in Tip-Top-Shape"
"Your body runs at its best when it's not aching and it's not starving. Your car, truck, van or SUV is the same way.
Routine maintenance keeps your vehicle running in tip-top shape and it prevents you from stumbling upon bigger, more expensive problems in the future.
"Even the newest cars require scheduled service to live long, productive lives," says Tom Wilson, a writer for Road & Track magazine who has won multiple local racing championships and written three technical engine books.
Most people know about oil changes, but every car owner should keep an eye on his or her vehicle's tires, brakes, battery, air filter, spark plugs and anything that can be filled with fluids — whether it's the transmission, the power steering or even the reservoir for windshield washer fluid.
"There's nothing like going down the highway, and you need to clean your windshield and nothing comes out," says Ron Ogo, a sales and parts representative at Advance Auto Parts in St. Joseph, who also has years of experience as a mechanic.
Let's take a look at why some of these repairs are so important.
Tire inflation and rotation
It's only natural that tires leak air, but you shouldn't sit idly by while it happens. Under-inflated tires make for poor gas mileage. Over-inflated tires wear out sooner and can't grip the road as well. Wilson says you should check your tire pressure at least two times a year, if not three or four.
Furthermore, front and rear tires wear differently and should be rotated to even that wear. Ogo suggests doing this every 5,000 miles so that each tire will last as long as possible." To read the entire article click here.
Quality auto maintenance service is at Wayne's Automotive Center in Reno. To  schedule your auto maintenance contact Wayne's Automotive Center at 775-525-8100 or visit waynesautocenter.com.