Auto Maintenance Prolongs the Life of Your Vehicle in Reno Nevada
What are you doing to prolong the life of vehicle in Reno Nevada? Here are a few tips to prolong the life of your vehicle.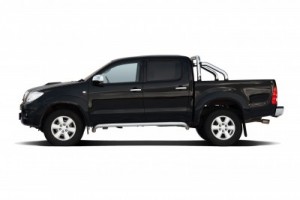 According to an article at yourguidetogreen.com, "Want Your Vehicle to Last Longer?"
"Follow the Speed Limit: Traveling at the posted speed limit will provide you both a savings in fuel economy and emissions not to mention speeding tickets. Traveling at 55 miles per hour as opposed to 65 mph can provide a 10% plus savings on fuel AND emissions.
STOP-and-GO DRIVING: Whenever possible, plan trips outside rush hour and peak traffic periods. Control your driving by accelerating and decelerating gradually, anticipating stops and starts for traffic lights, changing traffic speeds, and so on. Quick starts and stops are NOT fuel efficient.
Proper Vehicle Maintenance: Paying attention to your owner's manual is invaluable. You can reduce your vehicles' emissions and improve performance by following the vehicle manufacturer's recommended maintenance guidelines. Changing the oil regularly, checking spark plugs, belts and fluid levels all insure that you are taking proper care of your car. You will likely extend its life, increase its resale value, and optimize its mileage or fuel economy along with helping the environment."
To read the entire article click here:
Wayne's Automotive Center in Reno Nevada, offers every customer excellent auto care. For more information on our auto services visit WaynesAutoCenter.com.