Auto Maintenance is the Key to Avoiding Costly Auto Repairs in Reno
There may be a time in life that an unexpected auto repair comes up. Here are some helpful auto care tips to prevent an unfortunate breakdown which will also prevent the shock to your wallet.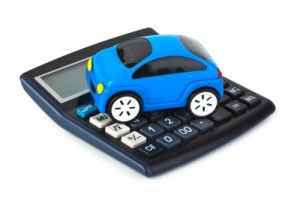 According to an article at EzineArticles.com, "Auto Care Maintenance Tips"
"The key point to consider for any breakdown situation would be to make sure that you, and your passengers are as safe as possible, and that your damaged vehicle isn't putting other drivers in danger. By using the advice below, you are able to reduce the hazards to everyone involved, whether your breakdown occurs on a fast paced motorway or on a serene country road. You May very well not imagine that a breakdown will happen to you, however, it is a wise choice to be prepared. A type of auto repair aid is important.
Prevention is better than a cure!
Having to fix your vehicle can be a costly experience and a financial shock we can all do without but, the unexpected does and will always happen. It is best to be prepared and take good care of our vehicle to reduce the chances of an unnecessary breakdown occurring due to lack of service or mistreatment of your vehicle. Proper care and maintenance of your vehicle alone can and will always save you money.
Tips to help prevent an unnecessary breakdown and save you a financial shock
1) Respect your vehicle and it will provide you with extended intervals without repair.
2) Don't rev your car's engine when starting, especially when it is cold.
3) Accelerate slowly at first. By far, the most wear within the engine and drive train happens in the initial ten to twenty minutes of operation.
4) Warming the engine allowing it idle in your driveway is not a good idea. The engine doesn't operate at its peak temperature, causing incomplete fuel combustion, soot deposits on cylinder walls, oil contamination, and eventually damaged components.
5) Put less stress on your engine and automatic transmission by shifting to neutral at red lights.
6) When turning your steering wheel, don't hold it in an extreme right or left position for an extended length of time or you will damage the power steering pump. To read the entire article click here."
For a Reno, NV auto repair shop that you can trust contact Wayne's Automotive Center at 775-525-9366 or you can also visit our website at WaynesAutoCenter.com.