Auto Care Tips From Wayne's Automotive Center in Reno Nevada
How well do you take care of your vehicle during the winter months? Preventative auto maintenance is a key point during the cold months. Here are auto care tips that will ensure your safety and your vehicle to stay in tip-top-shape during the winter months in Reno Nevada.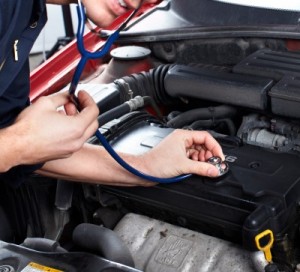 According to an article at cars101.com, "Winter Automotive Care"
"Check your radiator fluid.
Check and top off windshield washer fluid.
Check your tire pressure, it changes in cold weather. The tire pressure monitor light will come on when the temperature drops, be sure to inflate to the proper pressure.
Keep at least 1/3 – 1/2 tank of gas to minimize condensation.
Before starting the car turn OFF all accessories and lights – it's much better for the battery.
Let the engine run for 30 seconds or more so the fluids circulate (newer Subarus have the blue 'cold engine' reminder light).
Windshield wiper blades. If you have the All Weather Package (heated outside mirrors, front wiper de-icer and heated seats) turn on the front wiper deicers to free the blades if there's any frost or ice. Do not use warm water on the windshield, it can crack the glass. And of course use the heated seats and rear defroster.
Tip Lift wiper blades and arms off the glass so they won't freeze to the windshield. Or place newspaper under the wiper blades and they won't stick.
Tip Clean wiper blades with windshield washer fluid.
Tip Door lock frozen? Heat the key with a match.  Lock deicer is available at most auto parts, hardware stores and locksmiths.
Tip Door frozen closed? Help prevent this – lightly wipe silicone on the rubber seals. Use silicone spray on the rubber door seal. Be sure to wipe off excess and overspray.
Tip Windshield fogging up quickly? Turn OFF the front defroster before turning off the car and exiting the car, ie set the heat control to the vent or floor setting before turning off the car. This will slow down the fogging up of the car because cold air entering the car won't enter onto the warm windshield. Also turn off the fan.
Things to carry in the car, cell phone, flashlight that works, ice scraper, emergency reflective triangle or flare, blanket, gloves, bag of sand, shovel, common sense."
To read the entire article from cars101.com click here:
If your vehicle is overdue for auto maintenance no need to put it off head on down to Wayne's Automotive Center in Reno Nevada; for more information visit WaynesAutoCenter.com.