Will you be storing a vehicle this winter season? Why not take a little time to get your vehicle ready before storage? Here are auto care tips to keep your vehicle in tip-top-shape.
According to an article at cars.com, "Winter Auto Care Storage Tips"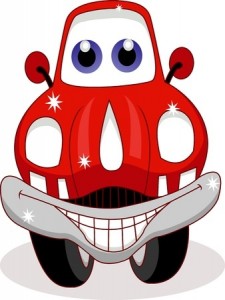 "Thoroughly clean your car, inside and out, before storage. The last thing you want to do is put a car cover on a dirty car. Give your ride a good hand wash, polish up that chrome and apply a coat of wax to the paint. Make sure to get rid of any tree-sap drops, too.
If there are unpainted metal places under your car that are prone to rust, buy a can of rubberized undercoating and spray on a protective coat, keeping in mind that it needs to be reapplied yearly. Be careful not to spray this coating near any exhaust components that can get hot because products like this can be very flammable. For collectors, if you're worried about keeping your car in original condition, a coat of WD-40 will also work. You can also stuff a sock in the exhaust pipe so that small animals won't find a new place to set up camp, but be sure to remove it before you start the car again.
Throw out food wrappers, soda cans and any other trash that may have accumulated in the cabin. If you plan on steam-cleaning the carpet, do that far enough in advance (or after) storing the car to avoid moisture buildup and mold. For added interior protection, you can buy a set of seat covers. To soak up cabin moisture, purchase a few packs of desiccant from your local dollar store or convenience store to place on the floor." To read the entire article click here.
Wayne's Auto Center offer auto repairs at reasonable rates, with the quality workmanship you would expect from an established Reno auto repair shop. For more information contact Wayne's Automotive Center at 775-356-6996 or visit waynesautocenter.com.