Are Your Tires in Need of Being Replaced?
It's imperative that you keep an eye on your tires before anything major happens, especially since safety is the concern. Here are tips to help you understand when your tires need to be replaced.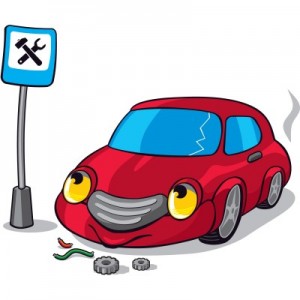 According to an article at angieslist.com, "Tire Safety Tips"
"If you suspect your tires might be worn, here are some tips to help you know when your tires need to be checked and replaced.
Tread depth
Grab a penny and get ready to stick it in your tire tread. Put the penny in upside down, so you are looking at Honest Abe and the top of his head is inside the tire. If you can see the top of his head, the tire depth is becoming dangerously low.
Newer tires have a feature that eliminates the need to turn to Abe. As the tread wears, a series of flat rubber bars that run perpendicular to the tread will begin to appear. When you can see these bars it's time for new tires.
The sidewall
When you start seeing cracks in the sidewall of the tire, you may have dry rot in the tires. Plan on replacing them sooner rather than later at your local auto repair shop. To read the entire article click here."
If you have concerns about the safety of your tires, contact the best Reno auto repair shop at 775-525-9366 or you can visit us at WaynesAutoCenter.com.