Are You Suspicious of the Work Performed By Your Auto Mechanic?
Tired of not finding a reputable auto repair shop? Here are tips on what to stay away from and what certifications a reputable auto repair shop has.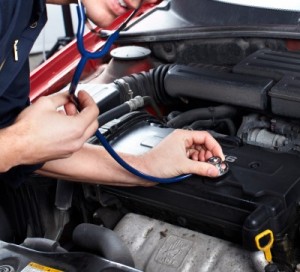 According to an article at  lifehacker.com, "What's a Shady Mechanic?"
"Ever get that sneaking suspicion when you take your car in for repair that you're overpaying or getting needless work done? If you want to make sure you get service you can trust, keep in mind these tips for what to ask at the shop and signs of good (and bad) mechanics.
The first thing on Reader's Digest's list of 29 tips from mechanics and car experts is to look out for scare tactics—warnings like "I wouldn't drive this another mile." In that case, you might want to go for a second opinion. (Whenever you get a second opinion, also be smart and don't tell the mechanic the first diagnosis and price.)
Certifications from the AAA or ASE (National Institute for Automotive Service Excellence) are signs of reputable shops. All good mechanics will thoroughly explain your repair options and keep a clean garage. (A floor cluttered with empty oil cans and worn tires is a bad sign.)
Shady shops might ask you to sign blank authorization forms or try to sell you an unnecessary transmission flush." To read the entire article click here.
For quality professional Reno auto repair shop, contact Wayne's Automotive Center at 775-525-9366 or visit waynesautocenter.com.