Are You Prepared for Unexpected Auto Repairs?
Do you have an emergency fund for unexpected auto repairs?  Here are tips on what to do when you have unexpected auto repairs and no emergency fund.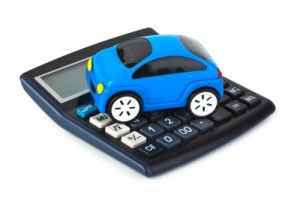 According to an article at blog.credit.com, "Are You Prepared for the Cost of Auto Repairs?"
"The Real Cost of Auto Repairs
Other than making sure you get your money's worth, it's a good idea to research repair estimates so you don't end up having to drain your savings or go into debt over unexpected expenses. Sudden auto-repair needs qualify as emergency expenses – you should tap your rainy-day fund only for real emergencies, which takes more self-control than you may expect – but you should still use as little savings as possible in these situations.
Dipping into your emergency fund means you'll need to aggressively rebuild the account, and the more you have to replace, the more challenging that will be. Failure to have sufficient savings or replenishing spent funds is a common path to debt, which, if not managed properly, can grow. A sudden car repair may be the difference between paying off your credit card every month and needing to carry a balance, or perhaps you find yourself needing to take out a personal loan to cover expenses." To read the entire article click here.
Wayne's Automotive Center is a one-stop-shop for all your Reno auto repairs. For more information contact Wayne's Automotive Center at 775-525-9366 or visit waynesautocenter.com.