Are You Neglecting Important Auto Repairs in Reno Nevada?
Are you frustrated over not finding a good Reno auto repair shop? Here are easy tips to follow on how to find a reputable auto repair shop so your vehicle doesn't get neglected.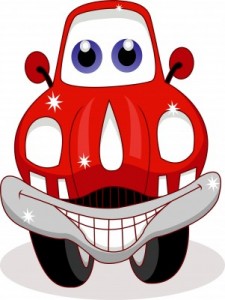 According to an article at EzineArticles.com, "Auto Service Shops"
"One of the best ways to care for your car is to take it to an auto repair facility when it needs to be serviced. You don't want to take chances and ignore when your vehicle needs an oil change, brakes checked or some other type of work done on it. Don't make the mistake of thinking that you can ignore any problems if they don't appear to directly affect your ability to drive your car. The longer you wait to get things fixed, the more it is going to cost you in the long run.
Many people tend to avoid taking their car into an auto repair facility because they are trying to save some money. You don't want to end up frustrated because your vehicle is suddenly not performing as well as it should be. You owe it to yourself and your vehicle to stay on top of any work that needs to be done on it. Small problems lead to major problems, and major problems can lead to mechanical and engine failure. You need to think of your vehicle as an investment. It doesn't matter how old or new it is, you have to be willing to put a little work into it to keep it in prime condition.
If you have forgotten or neglected a few repairs here and there, it isn't too late for you to start getting things back on track now. Take a little time to research the different auto repair facilities in your area. Make sure that any place you take your car into has a solid history of providing excellent services to their customers. Find out whether or not the mechanics that work in the place are certified and experienced. You don't want to entrust your vehicle to a facility that is not credible, because you will end up need more work and spending a great deal of money in the process." To read the entire article click here.
For all your Reno auto repair services needs contact Wayne's Automotive Center or visit waynesautocenter.com.