Are You Keeping Up With Your Vehicles Care in Reno?
Have you ever brushed off taking in your vehicle for preventative maintenance? If you think putting off preventative auto maintenance is safe, you may think twice after reading about the mistakes that car owners make.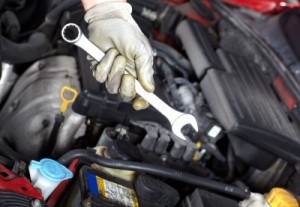 According to an article at autocreditexpress.com, "Mistakes You Don't Want to Make With Your vehicle"
"Unfortunately, too often drivers find that ignoring a problem when it first arose was a bad choice. Here at Auto Credit Express, we want to help save you and your family from financial burdens in any way possible. So below we have a list of mistakes you may be making now and will cost you lots more money and frustration than they're worth.
Costly Mistakes
Ignoring Routine Maintenance Schedule.
Just like you need regular check ups at the doctor's office, your car needs its tune-up too! Not only does it keep your vehicle's value, your mechanic may find warning signs before you break down on the side of the highway.

Not Checking and Changing Oil and Filter.
Whether you do it yourself or have a mechanic do it, changing your oil and filters is very important preventive maintenance. Plus today it's fairly cheap considering the alternative. Neglecting your oil and filters could ruin your entire engine, which could cost $4000 or more.

Neglecting Your Tires.
Fortunately, many newer model vehicles are able to monitor and alert drivers to any issues to their tires. However it never hurts to take a quick glance at your tires. Don't drive on bald tires and have them properly inflated and rotated. Your tires could make the difference between a major wreck on the road and getting to your destination safely." To read the entire article click here.
For quality care in auto service, contact Wayne's Automotive Center at 775-525-9366 or visit waynesautocenter.com for more information on our services.