Is your family growing and you're in need a safe family vehicle? Let's take a look at what to consider when searching for a vehicle for your growing family.
According to an article at wheels.ca, "Purchasing a Family Vehicle"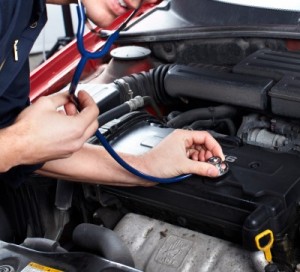 "In search of other criteria that parents look for in a family car I polled numerous friends, acquaintances and parents in baby groups, many with two or three kids, some with four.
With this information I compiled a list of the top ten things many parents consider before purchasing a new family car.  Here you go!
Space, space and more space
Overall car space was extremely important to every parent I asked. Seven-seater SUV's or Vans were extremely popular and many families wanted three rows of seats. One mom specifically stated the need to walk through the second row to get to the very back, explaining it's important to have easy access to the third row to personally climb in and buckle up her kids! With all this space your family dog will have lots of room to stretch out for those drives to the park.
Folding down back seats and a large trunk
For those buying in bulk at COSTO – perhaps without kids in the car – folding down back seats are vital.  Many others mentioned they need to easily fit their large heavy-duty double stroller in the trunk, as well as groceries for the week. Some cool moms called it "Stow and Go". Mini vans and SUV's will also be able to hold sports equipment like hockey (ah, so Canadian), camping or skiing gear and luggage for those family drives up North in the summer.
Ability to fit in multiple car seats and booster seats safely
Multiple car seats and booster seats need to fit securely and safely in the car and this is not negotiable. Many parents, in addition to their own adorable little rug-rats, carpool other kids to school and every child has their own booster or car seat. Car seats need anchors and some parents specifically searched for their exact placement in the vehicle before purchasing their family car. Fitting an extra car seat safely in the middle row is crucial for many parents and so is the seatbelt system for that particular vehicle." To read the entire article click here.
For all your auto repair needs in the Reno, Nevada area Wayne's Automotive has you covered? For more information contact Wayne's Automotive Center at 775-356-6996 or visit WaynesAutoCenter.com.