3 Pre-Trip Safety Tips: Being Safe on the Road
Planning to visit your favorite summer time destination? Here are pre-planning tips on how to ensure your safety while on your next summer road trip.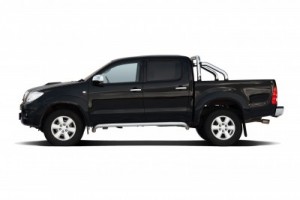 According to an article huffingtonpost.com, "Road Trip Preparation"
"To help prepare for this summer driving season, here are a few tips to ensure that your next road trip is a safe one.
1. Check your tires to stay safe and save money. Well-maintained tires provide protection against avoidable breakdowns and crashes, improved vehicle handling, better fuel economy, and increased tire life. Keeping tire pressure at the manufacturer's recommended level increases fuel efficiency by one mile per gallon of gas — something that's even more important in the summer when gas prices rise. To check if your tires need to be replaced, insert a quarter into the tire's tread, with Washington's head toward the tire. If no portion of his head is covered, the tread is below 1/8 of an inch and you should consider replacing your tires.
2. When packing for a trip, don't exceed your car's payload capacity. Your owner's manual has information about the maximum weight of all cargo and passengers your vehicle can safely carry. Before heading out, also double check that you can clearly see out of all your windows.
3. Manage glare and heat. Keep sunglasses handy and use a sun shield beneath your windshield when parked to keep your car's interior heat down. Never leave a child or a pet unattended in a vehicle. The summer sun can also dehydrate you during long roads trips so always travel with plenty of water." To read the entire article click here.
Before any road trip make sure you visit Wayne's Automotive Center for routine auto service in Reno. For more information contact Wayne's Automotive Center at 775-525-9366 or visit waynesautocenter.com.