2 Auto Repair Money Saving Tips
Are you avoiding auto repair service because you're worried that you might have a major problem on your hands? Here are tips to help you feel at ease when searching for an auto repair shop.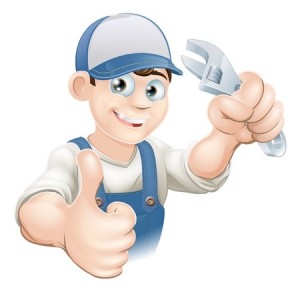 According to an article at wallstcheatsheet.com, "Informative Auto Tips"
"Compare prices
Just like when you shop for anything, you should compare prices for multiple different places that can fix your car. Although it will take time, call around to see how much it will cost you to get a certain repair. Once you have an initial idea, you can pick a particular place to get a more solid estimate, and have them write down the price before they actually fix anything. Then, if you want to get a second opinion, you can bring your car somewhere else. Especially if you have a written estimate, you may find that you can convince another mechanic to go down in price if you can show them the estimate, and if you feel more comfortable at a particular place, this can be a great bargaining tool.
Comparing prices will do more than just allow you to bargain though; if you go to just one place and get one estimate, you risk being ripped off by someone who tries to convince you that your car has more problems than it really does.
Have a mechanic you trust
If you are lucky enough to have a car repair shop near you that you have had good experience with in the past, try to go the particular garage or mechanic each time you need something fixed that you can't fix yourself. Not only will you build a rapport with the staff, but you will show that you value their expertise when you become a regular customer. Showing loyalty to the particular people working might even help you to get a good deal later.
If you don't know of a good mechanic, try asking friends or family for a recommendation. Many people fear getting a large bill for repairs that they don't actually need, and having a trustworthy mechanic will help you avoid that problem. Make sure that the place you choose is certified by the National Institute for Automotive Service Excellence." To read the entire article click here.
For a trusted auto repair shop in Reno, contact Wayne's Automotive Center at 775-525-9366 or visit  waynesautocenter.com for more information on our auto services.