Whether you're leasing a vehicle or purchasing a new vehicle, doesn't mean you get to slack off on preventative auto maintenance. The key to keeping auto repairs low is to maintain regular car maintenance. It's vital if you want to avoid costly auto repairs. Here auto tips on what you should check on a regular basis.
According to an article at cardirectvirginia.com, "Auto Tips to Keep Vehicle Running Smoothly"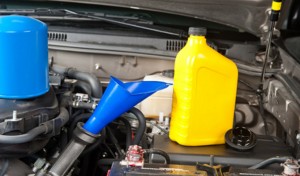 "Your car gets you safely everywhere you want to go, but it requires that you take good care of it in order to keep running right. Taking care of your car is as important for keeping you on the road and getting where you want to go as it is for your safety. Some of these simple maintenance issues can actually result in an accident or injuries. Take the time to make sure these 10 things are checked regularly and maintained as needed and avoid a potential accident or car insurance claim.
1. The Oil
The oil in your car keeps everything running smoothly, and your car can't run without the right level of oil. You can check your oil level by yourself easily by simply pulling out the dipstick and seeing where the oil level is. You should take your car in for an oil change on a regular basis as recommended by your vehicle manufacturer or mechanic. Oil changes are one of the most basic car maintenance procedures, and checking your oil an easy way to catch leaks.
2. The Tire Pressure
A tire pressure gauge is an affordable and easy to use tool that can prevent a flat tire or worse. Tires that are improperly inflated can cause blowouts that lead to accidents. They can also find you stranded on the side of the road. Additionally, the wrong level of inflation affects your fuel efficiency. It's important to check them regularly and also be aware that the right tire pressure changes based on the outside temperature. Check with the tire manufacturer for the right pressure.
3. The Brakes
Don't wait for that screeching sound that tells you the brake pads are getting old. Having your brakes checked regularly by a pro keeps your car safe and on the road. You depend on your brakes to stop your car and prevent an accident, so don't take them for granted. It's best to have a pro check your brakes as part of regular maintenance.
4. The Power Steering Fluid
If you have ever driven a car without power steering, then you know how important it is to check this fluid. Without it your power steering could fail, making it harder to control your car. Like your oil, you can check and refill this one yourself, so make it a habit.
5. The Alignment
While you will probably notice if your alignment is getting bad, it's a good idea to have it looked over regularly, as it impacts the way your car handles on the road. Get your alignment adjusted as needed to ensure your car will steer and react the way you want it to when you need to move quickly." To read the entire article click here.
Why pay more for your auto repairs in Reno? Wayne's Automotive Center, auto repair service is here to better serve you in the Reno and Sparks area. For more information contact Wayne's AutoCenter at 775-356-6996 or visit WaynesAutoCenter.com.